Lighting Source Manager
The most evoluted lighting source manager application in the world.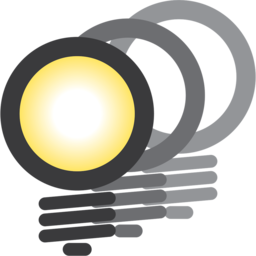 Lighting Source Manager is a macOS native application specialized to manage photometric files.
Lighting Source Manager screenshots - click image to zoom
Lighting Source Manager allows you to import, display, edit and format.
IESNA LM-63 (ASCII text files normally used by manufacturers of lighting fixtures-North Americans)
EULUMDAT (formed by European standards) and even drawings DXF (the Application converts drawings photometry!) data files.
Photometric solids are summarized in 36 azimithal C-curves and 180 zenithal gamma-angles, while the color of the lamps is given by the color temperature or real color.
Lighting Source Manager can export to PDF a complete report for each photometric measurement.
Lighting Source Manager can export to PDF a complete report for each photometric measurement
Lighting Source Manager can import photometries from IES-NA, EULUMDAT and even DXF drawing, from single file or from a whole folder
Lighting Source Manager has the complete control of the photometric files: once imported he can manage the photometry in the space (rotate, scale, mirror, symmetrize...) or even the single value can be stretched togheter with the nearby values contained inside an 'elastic area'
Sandboxed and Gatekeeper signed respecting all the Apple rules for first class OS X apps
We develop for Mac from a long time. We use only Apple native technology to create OS X apps because we love the Mac and and we love pure true OS X apps
Native Intel 64 bit to take full advantage of the power of the latest Macs
Optimized for macOS 10.14 Mojave
User can import a standard IES or EULUMDAT photometric file and also a DWG drawing can be interpreted by the application: then it is possible to view, scale, rotate, mirror, stretch the single photometry or sum two ore more of them and save as a new fixture.
Furthermore each photometry can be exported in IES or EULUMDAT format or as PDF or BMP drawing file.
The application permits also to prepare a complete and customizable report in PDF format.
If you want to know more about how buying works, visit the Buy section of our site